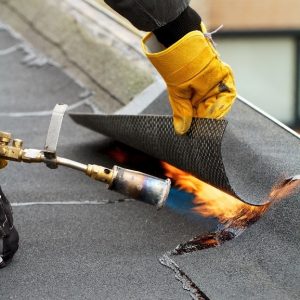 Roofing that is in good condition protects the entire home. If you own a building with flat roofing, it is crucial to have a maintenance routine. Many home improvement professionals agree: keeping your roofing in order has many benefits for the rest of a house or place of business. This article will highlight some of those benefits.
Why You Should Choose the Best Flat Roof Repair
When it comes to flat roof repair in St. Louis, MO, many contractors tell property owners that maintenance is an indispensable part of the equation. Regular inspections can identify issues before they escalate into costlier problems. In other words, catching issues early can save you from a whole world of headaches. Getting repairs at the right time has many advantages.
For instance, timely roof repair protects your property's energy efficiency. Flat roofing types like EPDM have strong insulating properties that allow HVAC systems to run more efficiently. On the flip side, they are more prone to cracking due to UV damage–which can compromise their performance. Getting the right repairs at the right time can protect your roofing's ability to uphold its energy efficiency.
Flat roof repair is a crucial component of property maintenance. Completing repairs early can save you a lot of time, money, and stress. Request an inspection from a roofing professional regularly to ensure you are sticking to a good maintenance plan.