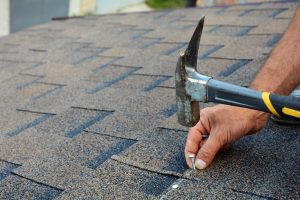 Each potential buyer for your home has a checklist that they are looking for before committing to purchasing a house. Typically, this includes an upgraded kitchen, a certain amount of bedrooms and bathrooms, along with other amenities like a garage. When it comes to the checklist, potential buyers do not want to have to deal with replacing the roof of a home they are about to purchase.
Selling Bonus
Make your home more appealing to potential buyers by having the roof repaired or replaced beforehand. This way, the people who do purchase your house will not have to worry about the roof for many years to come unless a storm happens.
Increased Value
By having a new roof installed before listing your home, you are increasing the value of your home and can potentially ask more for it.
Less Negotiating
When someone is interested in purchasing your home, they will have an inspector out to look at the house and determine if there is anything that needs to be fixed. When you have a brand new roof, you do not have to worry about negotiating the price or who will fix certain things before the sale is finalized.
Before listing your home, give us a call today at (314) 997-5522 for residential roofing in St. Charles County, MO.