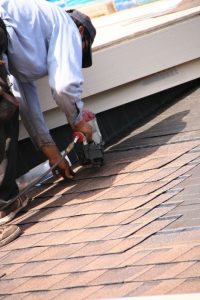 When you need a residential roofing company in St. Louis, MO, you have no shortage of choices. If you don't already have a good working relationship with a contractor, you may be scratching your head, wondering which company you should trust to work on your home. To protect yourself from a perhaps less-than-qualified roofer, here are some tips on what to look for.
Pay Attention to Insurance – Only hire a residential roofing company if they are properly licensed and insured.
Choose Trusted Locals – Check out a company's customer reviews and pick a local one that's well-established in the community. Your labor warranty won't mean much if your roofer moves or goes out of business.
Don't Let Cheap Prices Trick You – This advice doesn't mean you need to go over budget, but you should be aware that you get what you pay for. Reputable roofers need to establish prices to cover insurance and overhead. An amateur looking for a side job can always do it cheaper, but is it worth the risk?
Notice Their Communication Style – How quickly did the company return your call? Were they clear about the job details, scheduling, and pricing? Did they offer an estimate in writing? You need a roofer that is straightforward and maintains open communication.
By keeping these four points in mind, you can better choose the right residential roofing company for the job. Biebel Brothers Roofing is available to take your call if you'd like an estimate on a new roof for your home.