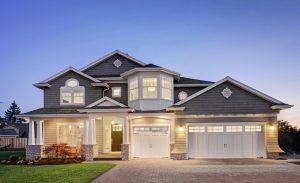 At Biebel Brothers Roofing, our roofing contractors are here to assist with all of your roofing needs and that includes providing a thorough roofing inspection.
Buying a Home- Before signing the papers and becoming an official homeowner, you need to have a roof inspection done by a trusted company. Our team will let you know the condition of the roof that will be over your head, so you can adequately negotiate if the roof is not up-to-date.
Older Roof- If your home has not had a roof replacement recently, you can turn to us to check the integrity of your roof. We can also provide a roof inspection in St. Charles County, MO, after a massive storm hits to check for damage that might not be noticeable at first glance.
Investment- As a homeowner, you are continually investing in your family's home. Another reason to have your roof inspected often is to catch small issues before anything turns into a costly problem for you. Being prepared and having your roof checked can save your family money down the road.
Schedule your roof inspection in St. Charles County, MO, at a convenient time by calling our team at (314) 997-5522 right now.