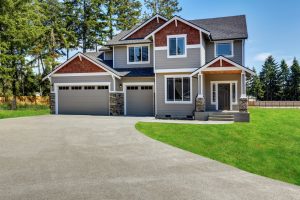 You might find yourself a little overwhelmed when you need a roof repair or replacement for your home. Don't worry because Biebel Brothers Roofing wants to make it simple for you to hire the right roofing team to complete your construction job, so we have listed three simple steps for you to follow below.
Research
You should research the roofing companies in St. Charles County, MO, that you are considering hiring to work on your roof. By reading previous clients' reviews, you can understand what it will be like to have a particular company work for you.
Estimates
Request personalized quotes for your roofing project and determine if it aligns with your budget. It is imperative to set a budget, but also be realistic about how much it will be to complete the job correctly. You don't want to hire a company that is going to charge less but cut corners.
Experience
Double check the services the roofing company offers because you do not want to hire a roofing company that works specifically with commercial roofs for your residential property.
Request a custom estimate for your project by calling our roofing contractors in St. Charles County, MO, at (314) 997-5522 right now.